VoIP or Voice over IP enables telephones, fax and other communications devices to initiate and receive calls over a VoIP network using VoIP protocols. VoIP works with Internet and mobile services to send/receive voice calls as digital signals over the Internet using voice over IP technology.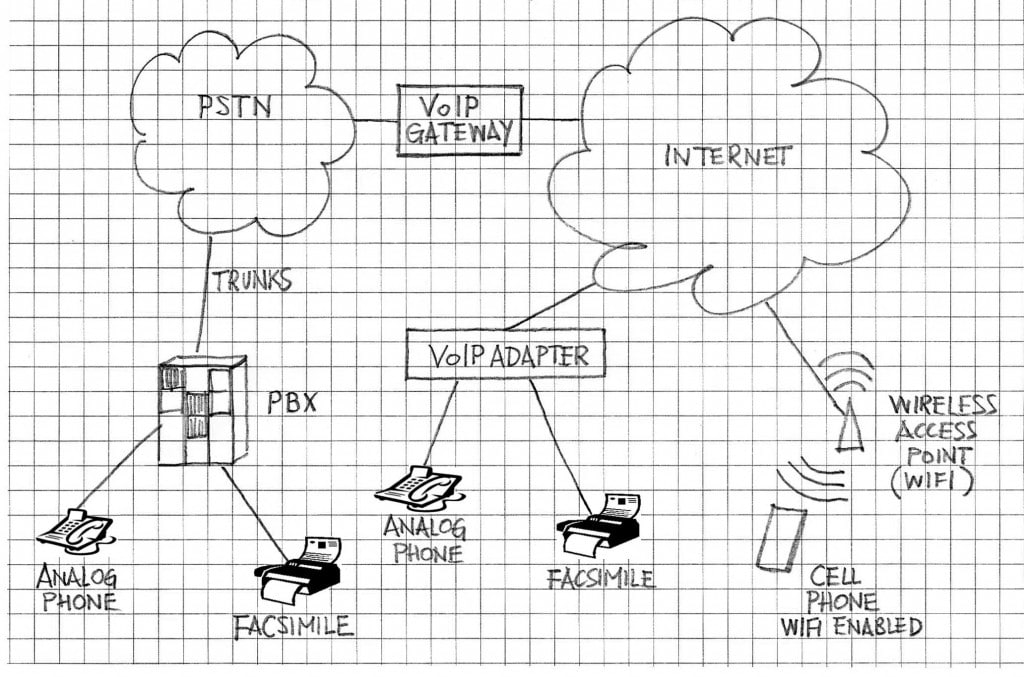 There is a variety of software/hardware solutions and applications that can adapt mobile or landline phones and other devices to access VoIP services. The figure shows an example of a hybrid network depicting different ways of accessing an IP network for the purpose of using voice services.
The major protocol that implements VoIP is SIP (Session Initiation Protocol).
SIP provides a flexible standard for initiating multimedia sessions between endpoints, including video, chat, interactive games, and virtual reality.
More Information