Voice Quality Enhancement (VQE) software removes echo, noise and reverberation. It adjusts speech levels for a consistent and comfortable listening experience. Our VQE software is designed for mobile, VoIP and network communication for superior speech intelligibility. Contact us to discuss your voice application requirements.
Voice & Video Conferencing
Mobile, VoIP & Radio
Speakerphones & Intercoms

VOCAL's Voice Quality Enhancement software library is modular and optimized for DSPs and conventional processors from TI, ADI, AMD, Intel and other leading vendors. Our expertise in design, implementation and configuration of mobile, network and telephony solutions will help you bring your voice application to market quickly and efficiently.
Voice Quality Enhancement Software
The key to integrating a VQE solution is to put the various algorithms together in such a way that maximizes speech enhancement. An integrated approach for speech enhancement is required in telecommunication systems where acoustic echo, background noise, reverberation or other causes significantly degrade the quality of the voice signal. The figure below shows one possible configuration of VOCAL's VQE system for enhancing the quality of the speech signal sent from the near end to the far end.
Nominal Configuration for VOCAL's Voice Quality Enhancement Software
Acoustic Echo Cancellation (AEC) Software
VOCAL's Acoustic Echo Cancellers operate on the digitally sampled audio signals of the communication device. Acoustic echo cancellation is an essential part of voice quality enhancement in any form of voice communication.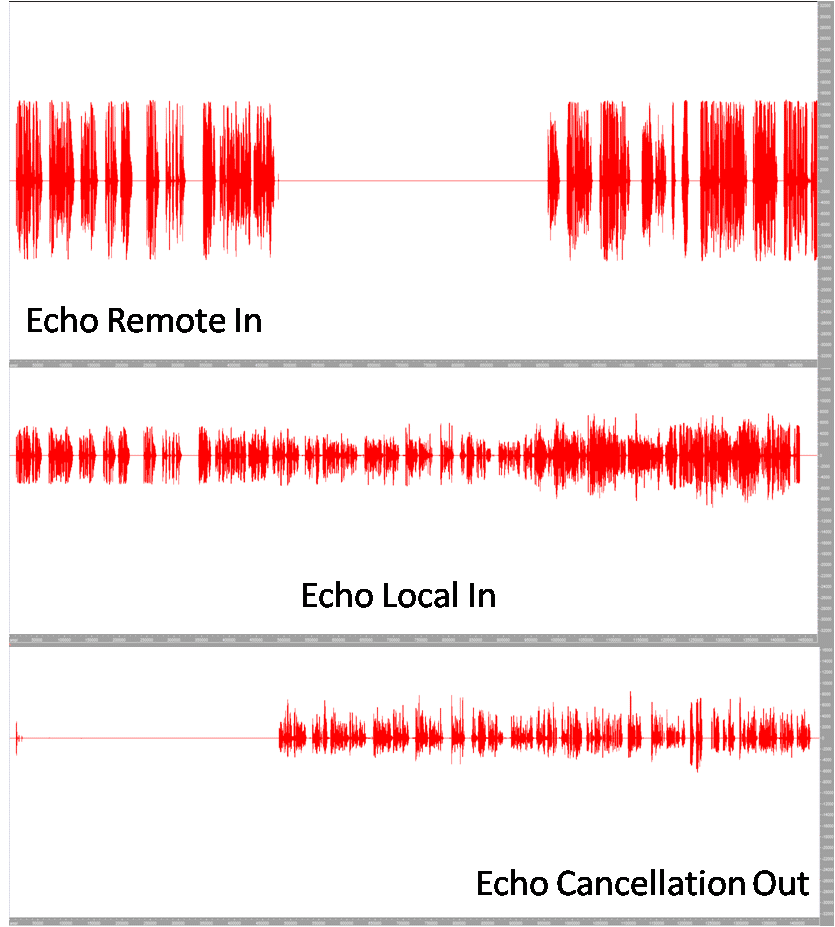 G.168 Line Echo Cancellation (LEC) Software
Line Echo Cancellers are voice operated devices placed in the 4-wire portion of a circuit to reduce echo for speech enhancement.
Speech Dereverberation Software
For hands-free or free space communications devices, VOCAL's Speech Dereverberation software removes the effects of reverberation generated by the acoustic environment for improved speech enhancement.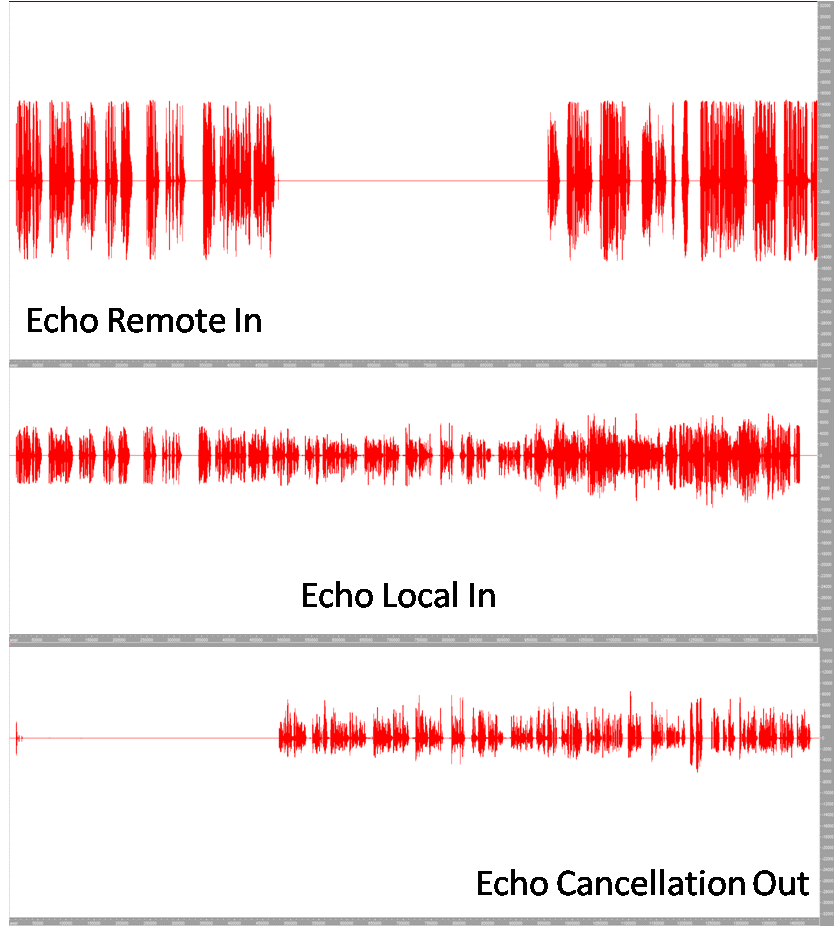 Acoustic Noise Reduction (ANR) Software
VOCAL's Acoustic Noise Reduction software provides voice quality enhancement by adaptively reducing background noise and effectively increasing the signal to noise ratio of the speech signal.
Acoustic Beamforming (ABF) Software
When ANR is used with a microphone array, VOCAL's near field acoustic beamforming algorithms isolate the speaker source to filter out signals originating from different locations and provide noise reduction and interference suppression in the acquired signal.
Voice Activity Detection (VAD) Software
VOCAL's Voice Activity Detectors are used to determine whether voice is active in the communication for efficient use of bandwidth and estimating statistics in speech enhancement.
Comfort Noise Generation (CNG) Software
VOCAL's Comfort Noise Generation function produces an artificial background noise in conjunction with VAD to reduce the bit rate during periods of silence.
Packet Loss Concealment (PLC) Software
VOCAL's Packet Loss Concealment (PLC) algorithm handles transmission losses in a packetized network for an improved listener experience.
Dynamic Range Compression (DRC) Software
VOCAL's Dynamic range compression (audio level compression) is the final processing step of voice quality enhancement for the Tx channel and limits signal levels to prevent over-driving the loudspeaker.
Automatic Gain Control (AGC) Software
VOCAL's automatic gain control (or automatic level control) is the final processing step of speech enhancement software for the Rx channel. AGC automatically adjusts the output signal level for ease of the listeners.
Blind Signal Separation (BSS) Software
VOCAL's Blind signal separation software, also known as blind source separation extracts signals of interest from interferes and other background noise sources.