VOCAL's Voice Quality Enhancement (VQE) System removes echo and background noise as well as adjusts speech levels to achieve a consistent and comfortable listening experience. Our VQE system is designed specifically for PSTN, TDM and VoIP communication networks to improve the quality of conversations. Speech Enhancement is required in telecommunication systems where acoustic echo, background noise, reverberation or other causes significantly degrade the quality of the voice signal.

Voice Quality Enhancement Design
The key to integrating a VQE solution is to put the various algorithms together in such a way that maximizes speech enhancement. The figure below shows one possible configuration of VOCAL's VQE system for enhancing the quality of the speech signal sent from the near end to the far end.

Nominal Configuration of VOCAL's System for Voice Quality Enhancement
In this configuration of the speech enhancement software, far-end speech is decoded as it is received using Packet Loss Concealment (PLC) followed by Dynamic Range Compression (DRC) before output to the speaker. Near-end speech is first processed by Acoustic Echo Cancellation (AEC) using the far-end speech output, followed by Acoustic Noise Reduction (ANR) and then Automatic Gain Control (AGC). Finally near-end speech is encoded using Voice Activity Detection (VAD), Comfort Noise Generation (CNG) and Packet Loss Concealment (PLC) before transmission to the far-end listener.
VOCAL's Acoustic Echo Cancellers operate on the digitally sampled audio signals of the communication device. Acoustic echo cancellation is an essential part of voice quality enhancement in any form of voice communication.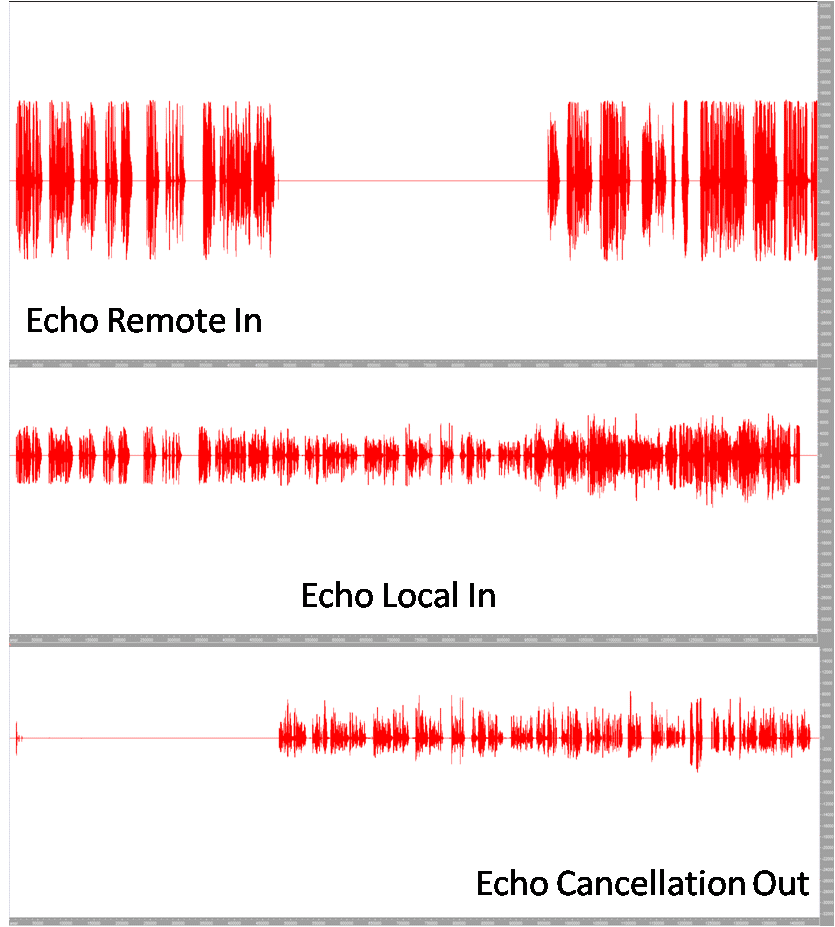 Line Echo Cancellers are voice operated devices placed in the 4-wire portion of a circuit to reduce echo for speech enhancement.
VOCAL's Acoustic Noise Reduction algorithms provide voice quality enhancement by adaptively reducing background noise and effectively increasing the signal to noise ratio of the speech signal.
VOCAL's Voice Activity Detectors are used to determine whether voice is active in the communication. VAD is important for efficient use of bandwidth and is used as a control parameter for estimating statistics in speech enhancement.
VOCAL's Comfort Noise Generation function produces an artificial background noise to provide a perceptual clue to the listener that the line of communication is still active. CNG can be used in conjunction with VAD to reduce the bit rate during periods of silence.
VOCAL's Packet Loss Concealment (PLC) algorithm, also known as a frame erasure concealment algorithm, is used to help hide transmission losses in a packetized network for an improved listener experience.
Dynamic Range Compression (DRC) or Audio Level Compression (ALC)
VOCAL's Dynamic range compression is the final processing step of voice quality enhancement for the Tx channel. The compressor limits the level of a signal to prevent over-driving of the loudspeaker.
Automatic Gain Control (AGC) or Automatic Level Control (ALC)
VOCAL's Automatic gain control is the final processing step of speech enhancement software for the Rx channel. With systems that limit volume level controls, voice levels which are too low will require additional effort of the listener. Hence, the perceptual voice quality is lowered. AGC automatically adjusts the output signal level to an appropriate signal level for ease of the listeners.
VOCAL's Blind signal separation, also known as blind source separation, can be used with speech enhancement software by separating signals of interest from interferes and other background noise sources.
For hands-free or free space communications devices, reverberation generated by the acoustic environment or room impulse response can impact voice quality. VOCAL's Dereverberation software removes the effects of reverberation for improved speech enhancement.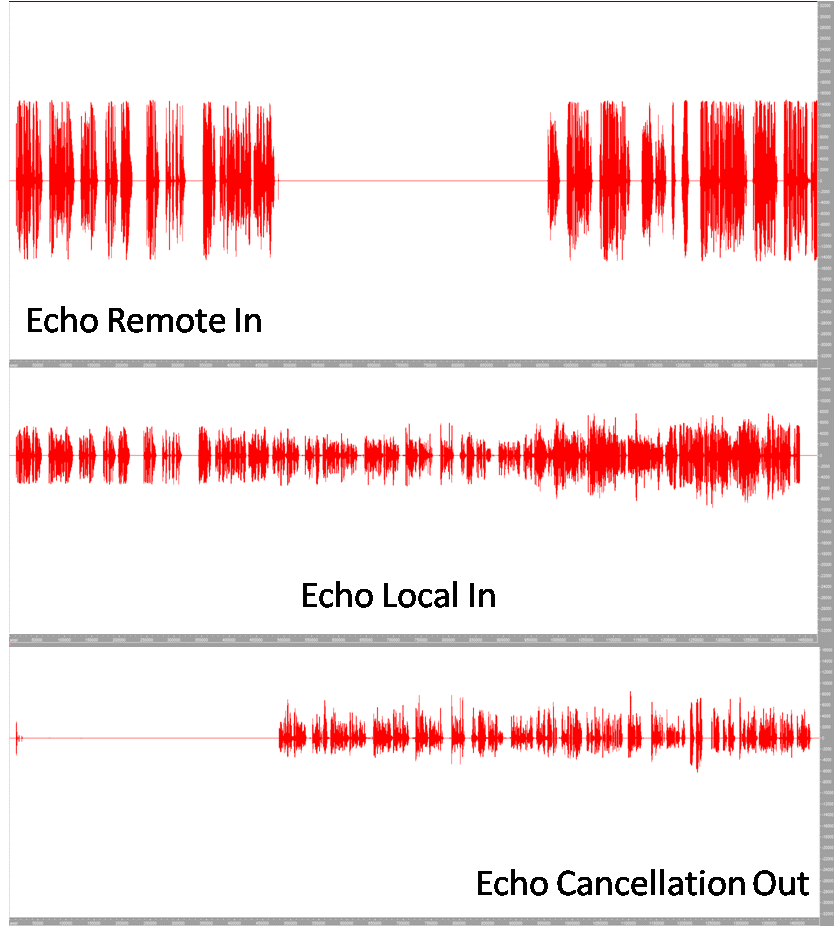 With a microphone array, VOCAL's acoustic beamforming algorithms are used to filter out speech signals generating from different locations in space, and to provide noise reduction and interference suppression in the acquired signal with minimal distortion of the desired signal.